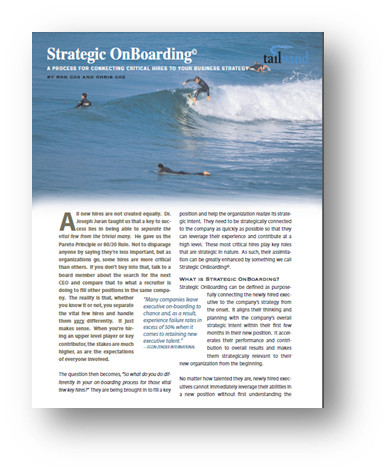 Strategic

OnBoarding
Even if your company has an onboarding process, you may be falling short with senior level hires. New executives require strategic immersion to accelerate their assimilation. As they onboard, their thinking must accelerate at an incredible rate. This article discusses what Strategic Onboarding is and why it's different. It also describes the Four Thinking Phases that onboarding executives must navigate in their first 90 days.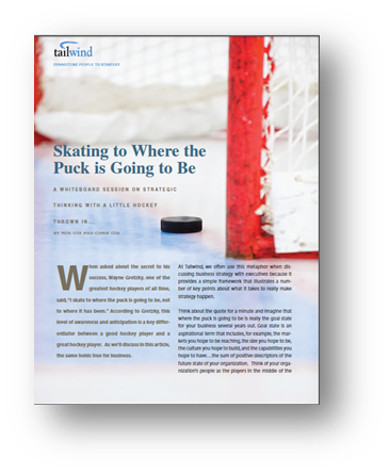 Skating 

to the Puck Article
We all use Mental Models to describe how things might work where we can't actually observe what's going on. Over the years working with many, many executives, we find mental models have become a brilliant form of shorthand…where we can communicate effectively at the idea level. We wrote this article to provide a simple model that executives could use to explain, translate and cascade strategy within their organizations. We hope that you find it useful.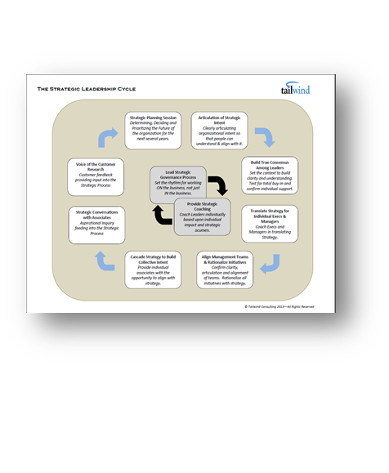 Strategic

Leadership Cycle
We created the Strategic Leadership Cycle to help senior executives better understand how to match their personal leadership with the cycle of strategic planning. Many organizations view strategy as an annual planning event that occurs at a specific time of year. Strategic Leaders understand that to make a strategy come alive, it must be in their focus all year long. This model is intended to help business leaders make their strategy a more integral part of how they lead their organization.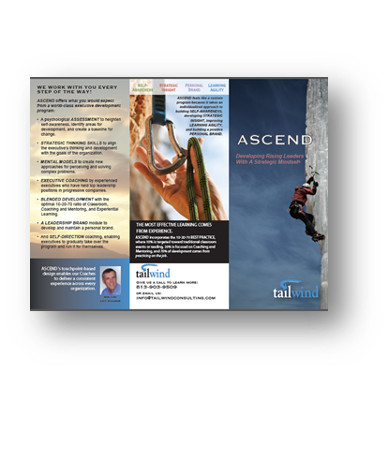 ASCEND

Overview
Many companies don't have a formal leadership development process for executives. We created ASCEND to help overcome that challenge. ASCEND is a complete leadership development process, exactly like an executive would experience in a large company. At its center is our proprietary thinking based approach. It is turn-key in design and can be delivered to any number of executives including a single individual. We manage the whole process for you. Here's our brochure for this unique program offering.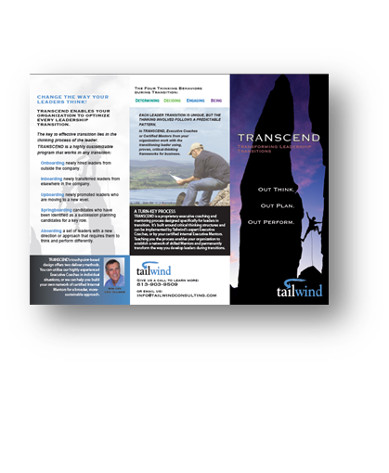 TRANSCEND

Overview
Mentoring is such a great opportunity for developing managers and executives. One key problem is that once you volunteer to become a mentor, how do you go about it? TRANSCEND offers a step-by step approach that enables mentors to plan and facilitate a series of progressive discussions that are strategic in nature. Using something we call "The Five Essential Conversations," we train and coach mentors in how to leverage our thinking-based approaches to develop the managers and executives they are working with. Here's our brochure on this conversationally-based mentoring program.