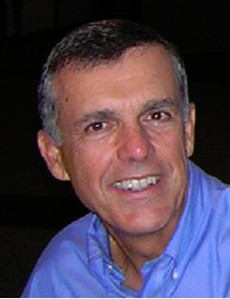 Over the past 25 years, Ron has consulted with a number of companies and government organizations across North America, Europe, and the Far East. His experience includes being CEO of four different training and consulting companies with revenues ranging from over $200 million.
When consulting on corporate strategy, Ron is a creative thought leader who brings insight and conceptual thinking skills that add value to any strategic discussion. He is very effective as a strategic advisor and thinking partner with senior executives. He personally works with CEO's and other C-Level executives on strategy, strategic performance and execution, strategic leadership and executive transition.
Ron is a pioneer in the use of thinking frameworks to coach executives on how to think strategically. With his leadership, Tailwind has developed a number of solutions that enable organizations of all sizes to leverage unique thinking-based solutions that improve executive performance and development.
Personally, Ron believes that focusing on the executive thinking process is an untapped opportunity for accelerating results and driving change. He also appreciates that clear and focused thinking is a critically important executive asset in today's fast-paced work environment.
Ron has worked with large clients as the key architect of corporate-wide leadership development programs. During these experiences, he has identified a number of best practices for developing executives and integrated them into his designs. This includes thinking-based solutions such as using assessment tools that measure the cognitive dimension, leveraging thinking-based executive reflection exercises, enabling executives to translate the big picture strategy for themselves, coaching strategic thinking skills, and developing leaders within the context of their own business strategy.
Earlier in his career, Ron worked for Xerox Corporation where he held a number of positions in Engineering and Human Resources. His last position with Xerox was to lead the development of their long-range Human Resources Strategy. Ron also managed Organizational Development for the Xerox Business Group that won the prestigious Malcolm Baldrige Award in 1989.
Ron served in the United States Marine Corps and attained the rank of Blackbelt in Judo while he ran a dojo in Upstate New York that focused on teaching Judo to underprivileged children. Ron received his MBA from the Simon Graduate School of Business at the University of Rochester in upstate New York. He received his BS in Management from Rochester Institute of Technology. He resides in Tampa, Florida.